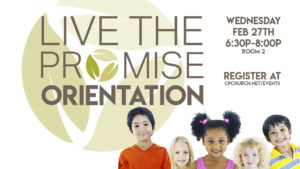 CP|Foster: Live The Promise
You can make a difference in the life of a foster child by simply supporting existing foster families in Brevard County. Centerpointe Church partners with Live The Promise to help meet this need! We invite you to learn more at our Live the Promise Orientation on Wednesday February 27th at 6:30 here at the church. Sign up HERE.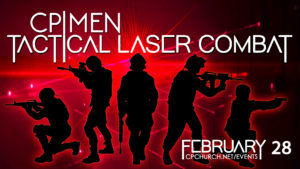 CP|Men Tactical Laser Combat
Men: A Call to Arms has been sounded again for Tactical Laser Combat at Tank America in Melbourne! The cost is $20. Sign up HERE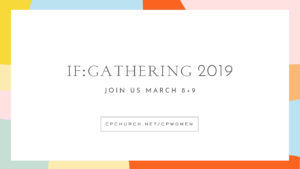 Friday, March 8 & Saturday, March 9th
We are so excited to be hosting the IF: Local this year at CenterPointe! We will have live worship as well as get to listen in and connect with the If Gathering event. This event will be hosted at our Coply Campus, we'll post more details to follow as the event get closer! We really hope you can be here.
The cost is $20. Sign up HERE.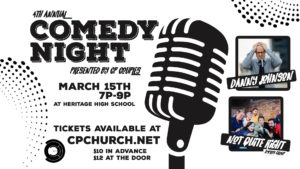 4th
Annual Comedy Night hosted by CP Couples and Families Ministry. Our talent will include the hilarious Danny Johnson and a local improv group Not Quite Right! Children under 13 will enjoy entertainment especially for them at no additional cost! Purchase tickets HERE.