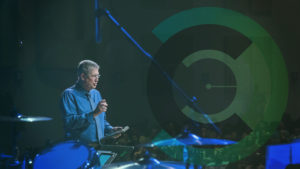 During the past 18 years at CenterPointe, I have seen many changes. While changes always carry some element of uncertainty, they are necessary to achieve our goals. As a church, our goal, our mission, is to extend God's kingdom by reaching people with the message of Jesus Christ. When COVID hit, our focus shifted and expanded online, where we now have a congregation of 300 people every week. Our impact has grown, both in-person and online making it more and more apparent that our facility needs have also increased.
Proverbs 16:9 tells us, "We can make our plans, but the Lord determines our steps" This reminds us that when making plans we need to do so humbly and prayerfully, doing our best to have the mind of Christ.
Ultimately, God will determine the outcome. With that understanding, by God's grace, we will build a new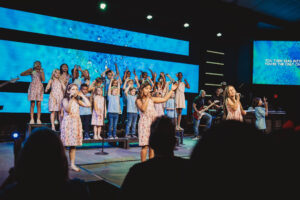 sanctuary, that will seat almost 600 people. With His blessing, we will convert our present sanctuary into a much-needed youth worship center, update our children's facilities to provide more classroom space and greater security.
We enter into this venture to pursue our God-given purpose, to advance His mission in Palm Bay, Melbourne, and wherever our online church reaches.
Facilities are God-given tools. People are our passion. Fulfilling God's purposes is our pursuit.