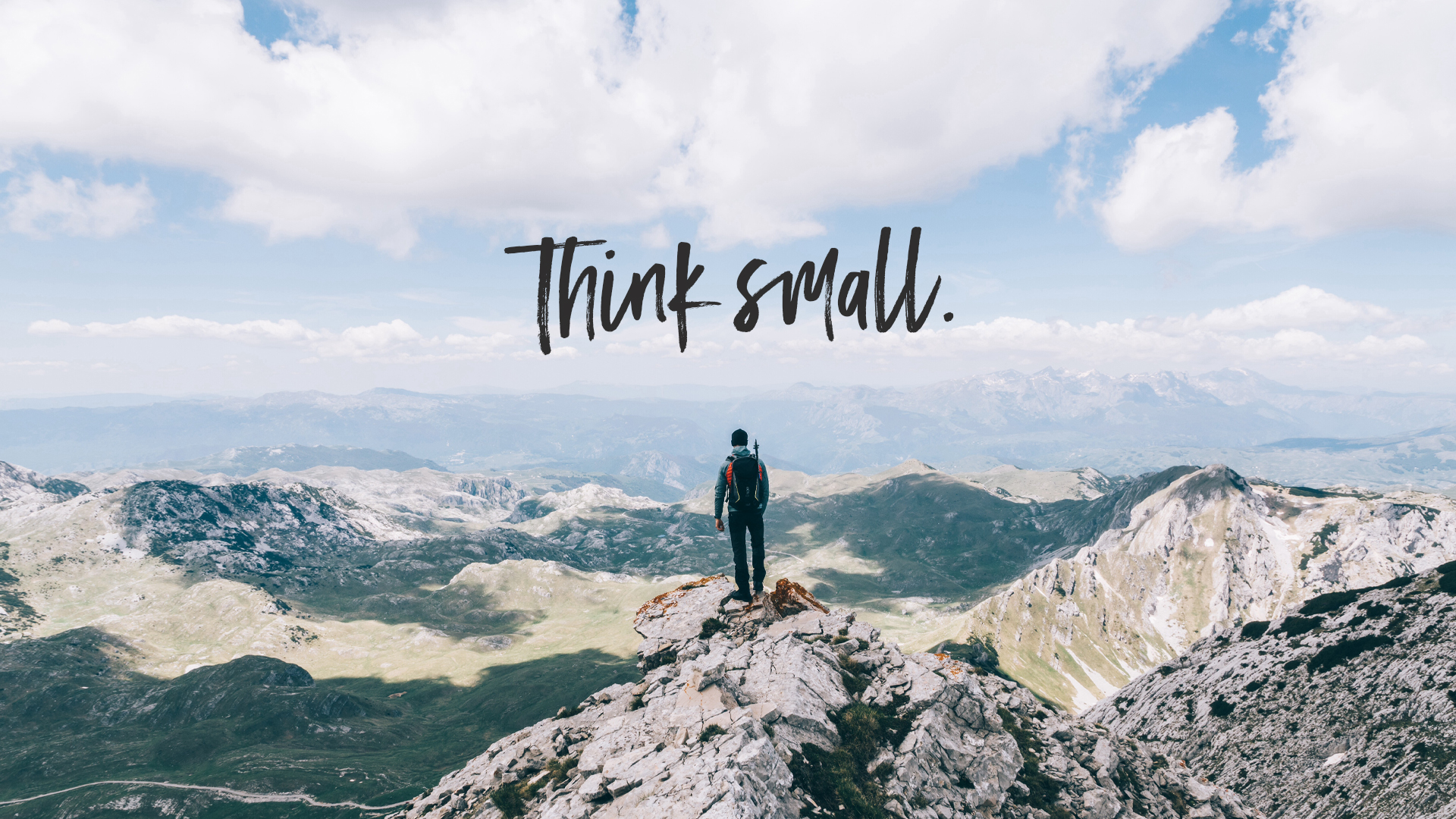 Think Small is our summer outreach. Think Small isn't small at all. Instead, it is large outreach, broken down into smaller chunks. During the months of July and August we will have at least seven outreaches, all designed to serve God by serving others. Most of these will be a one-day commitment on a single weekend.
You can read about each of these outreaches, and then sign up for the one or ones that you are interested in. Space is limited, so when you sign up make sure the outreach fits into your schedule
In everything CenterPointe does, the goal is to share Christ while meeting a physical need. Be praying God uses all of us to help people meet and follow Christ.
If you would love to be a part of this amazing outreach, register HERE!
Homeless Outreach:

This is a two-day event in mid-July. Saturday packing bags to distribute and distributing them to homeless camps. Sunday, bags will be distributed among the congregation to be given out as homeless men and women are encountered.
Foster Care Outreach:

We are always looking for ways to bless, cover, and support our local foster families! This summer, we want to provide fun, support, and rest for these families with a night out and a care package!

We will need you to help provide childcare in a mini-camp style evening. You will come along foster kids to show the love of Jesus and assist in activities.

Each participating foster family will receive a care package full of goodies for them and their kids!
Prison Outreach:
We are establishing a prison ministry, with local facilities. We desire to help guide inmates in a biblical perspective to ensure a christ centered life. Our first approach is to handwrite post cards of thought to inmates. Providing hope to an individual who may be feeling the scheme of hopelessness.
nursing home Outreach:
We will be visiting a local nursing home. Restrictions have been lifted, so we are able to visit with people and bring them a care package.
First Responder Outreach:

This summer, we want to bless our first responders in our community! We will be visiting fire stations, police stations, & hospitals throughout Palm Bay to provide them with a care package as a thanks for all they do to support families throughout our community.