We are here to serve our communities by helping people discover and live a Christ – centered life.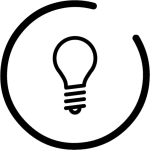 KNOW
Everyone is on a spiritual journey. Not everyone recognizes it, but we firmly believe it. At CenterPointe, our goal is to walk with people on that journey, helping them to know Christ in a personal and eternal way.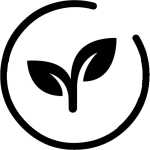 GROW
Yet the journey doesn't end there. As a church, we gather together in large group celebrations and in small group gatherings to encourage one another to live a life consistent with what the Bible teaches – then together we grow in God.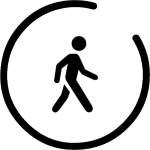 GO
Knowledge is great, but unless we put what we know into action, that knowledge is virtually worthless. At CenterPointe, we are committed to apply what we know to honor God, touch lives, and bring His change.
And I am certain that God, who began the good work within you, will continue his work until it is finally finished on the day when Christ Jesus returns.
Phillipians 1:6
ONLINE GIVING
Giving to the local church is the primary way God calls us to support His work. It not only enables the church to live out God's purposes but more importantly it is part of our individual worship. In giving, we express our thanks, our dependence, and our trust. By sacrificially and cheerfully giving, God grows us and uses us.
At CenterPointe the financial resources are used to support our local ministry, outreaches into the community, and in specific areas throughout the country and world.
We believe and teach the importance of tithing (giving 10% of your income to the church you attend). If you live outside our region and feel compelled to support the ongoing ministry of CenterPointe (above and beyond regular giving to your local church) we appreciate your support. The Bible calls this "offerings."
As Christ sacrificed for us, we gladly sacrifice for the sake of the Gospel, realizing all we have is His.
Update for online giving. We have updated our online giving to make it easier. Click on the link below.

CenterPointe Church – Where Faith Meets Culture
Sundays 8:30 AM, 10:00 AM & 11:30 AM
Whatever your thoughts on church, whatever your beliefs about God, you are welcome here. Come casual, be yourself. No one will ask you to wear a nametag, make a speech, or handle snakes. We promise.
Our goal is to be a church "where faith meets culture." That means we want to be people who look for God's answers to our questions. We want our worship experience to be impactful and personally relevant. We want to better understand who God is and what God has to say to us and our culture.
No matter where you are on your spiritual journey, it would be an honor to help you take your next step. So you are invited to ask questions and maybe find some answers. You don't have to agree. We just ask that you are open to considering the possibility that there is a God who loves and pursues you.
And drink some coffee. It's free.
Bringing God's Word to the Corners of the World
CenterPointe Church
891 Coply St., Palm Bay, FL 32909
321-723-1216
Fax: 321-723-1575
Email: Info@cpchurch.net