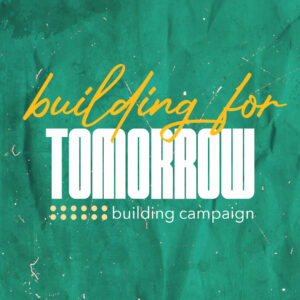 From Pastor Tom
Proverbs 16:9 tells us, "We can make our plans, but the Lord determines our steps." This reminds us that when making plans, we need to do so humbly and prayerfully, doing our best to have the mind of Christ.
Upcoming Dates
11/8: 3 Day Fasting Begins
11/9: Night of Worship 7P
11/19: Celebration Sunday
CenterPointe serves three primary high schools, Palm Bay, Bayside, and Heritage, with more than 4,000 students. They need a safe place to gather, to build friendships, and to explore their spiritual identity.
The opportunity to make a huge difference in our community and world is clear, the question is how. That is our mission. That is God's mandate: "to be my witnesses in Jerusalem." (Acts 1:8) Palm Bay is our Jerusalem.
Make a pledge or
Check your giving
October 25 – Pray for Spiritual Increase – 1 Kings 3:5-14; Jeremiah 29:11-13; Ephesians 2:10
October 26 – Pray to be Spirt-Led– Psalms 119:105-106; Luke 12:11-12; John 4:23-24; Acts 1:8; 1 John 4:1-3
October 27 – Pray to hear God's Voice –

1 Samuel 3:1-21
October 28 – Pray for the recognition and activation of Spiritual Gifts in our lives and our church body – Acts 2:1-4; Romans 12:4-8; 1 Corinthians 12:4-31; 1 Peter 4:10-11
October 29 – Pray for God to work on your heart – Psalms 24; Psalms 51; Psalms 119:1-16; Psalms 139:23-24; Ezekiel 36:26
October 30 – Pray to develop a heart of thankfulness – Psalms 107; 1 Thessalonians 5:16-18
October 31 – Pray to develop a heart of trust – Proverbs 3:5-6; Matthew 6:25-34; Hebrews 11
November 1 – Pray for a heart of contentment – Luke 12:15; Philippians 3:7-10; Philippians 4:4-13; 1 Timothy 6:6-10
November 2 – Pray for a heart of compassion – Ephesians 4:32; Colossians 3:12
November 3 – Pray for a transformed mind – Acts 9:1-19, Romans 12:2; 2 Corinthians 5:17; James 1:5-6
November 4 – Pray for Boldness and Courage as Believers – Joshua 1:9; Daniel 6; Matthew 5:13-16; Matthew 25:14-30; Luke 18:1-8; Acts 2:14-41; 1 Corinthians 16:13-14
November 5 – Pray for a heart of sacrifice –

Proverbs 3:9-10; Matthew 6:21;

Acts 4:32-35;

2 Corinthians 9:6-11