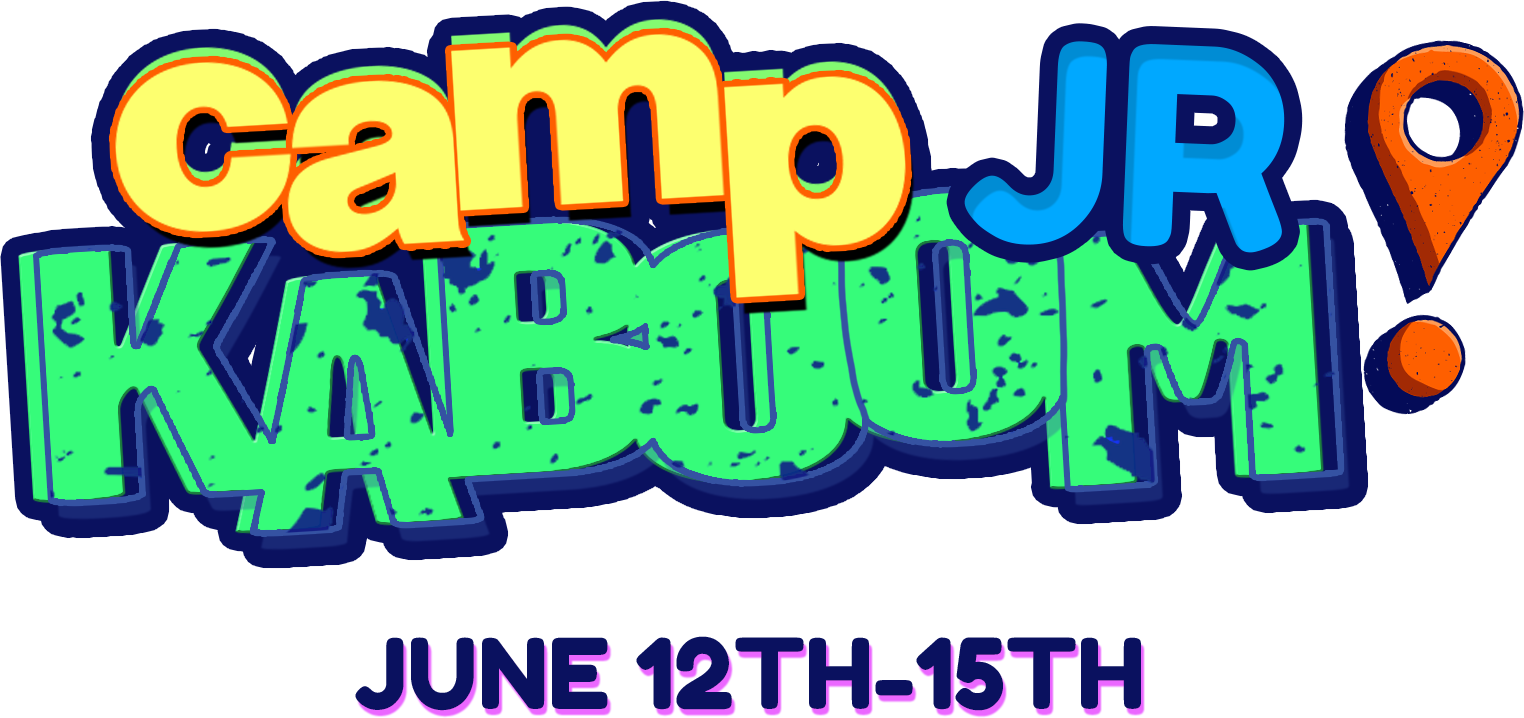 CAMP KABOOM JR is a 4-day, 3.5 hr summer camp designed for graduated PreK3 and Prek4 kids!
We love this week and so will your kiddos!
Camp is located at Centerpointe Church. Kids will primarily stay in the CP Kids room and park.
891 Coply St SE [ Palm Bay, FL 32909
What are the dates/times for Camp Kaboom JR 2023?
Monday June 12th – Thursday June 15th
Drop off between 7:30a-8:15a Pick up between 11:30a-11:45a
How many kids/counselors are in a group?
Typical groups have 2 leaders overseeing 8-9 kids.
Every Counselor and Director is a volunteer who has completed a background check or reference process.
We provide 1 meal (breakfast) and 1 snack daily. Kids will be given a water bottle that will be labeled and stay at camp overnight to be cleaned and ready for the next day.
What will my kids be doing?
Campers will have the opportunity to participate in many various activities such as crafts, games, playing in the park, worship, water day, etc.
Kids will have the opportunity to hear basic biblical truths such as God Made Me, God Loves Me, and Jesus Wants To Be My Best Friend.
How are medications handles?
All personal medications (prescription and/or over-the-counter), are preferred to be brought in the original pharmacy labeled container or the original manufacturer's container to the first aid station at check-in. Prescription medications MUST have the camper's name on the bottle. Camp will have certified medical personal to assist in administration of medications.
My kid has special needs. Can they still come?
Every kid is welcome to attend Camp Kaboom JR. We will do our best to make each camper feel welcome and taken care of. If there is a concern about your child please indicate on the Medical Form or contact the Camp Director Stephen Miller (stephen@cpchurch.net)
Other rules and regulations?
All campers are expected to be potty-trained, show respect for camp staff and other campers, and refrain from using mean & hurtful words. Each camper will be expected to help clean up messes to the best of their ability. If a child is sent home early due to sickness or behavior, should camp leadership determine it is necessary, there will not be a refund given.
Are scholarships available?
Our desire is to see every interested kid experience Camp Kaboom this summer! In light of that, we are offering scholarship applications to kids who need financial assistance.